THANKS FOR YOUR SUPPORT!
With Your Support, Patients
Can Better Manage
Their Condition and Treatment
Tips for Setting Patient Expectations
Remind patients that sticking to their therapy is the only way to truly see improvement in their cholestatic pruritus. If a dose of LIVMARLI is missed, advise patients it should be taken as soon as possible if within 12 hours of the time it is usually taken. They can then resume their original dosing schedule. If a dose is missed by more than 12 hours, the dose can be omitted and the original dosing schedule resumed the next day.1
Counsel patients that cholestatic pruritus may improve at different times or rates when taking LIVMARLI. Results may be experienced as early as 3 weeks but could also take up to 3 months.2
Advise patients that LIVMARLI should be taken 30 minutes before a meal in the morning.1
Alert patients that you will instruct them to increase their dose of LIVMARLI after 1 week.1
Inform patients that the most common side effects were gastrointestinal (diarrhea, abdominal pain, and vomiting).1,2
Check it. Chart it. Discuss it.
™
Self-Monitoring Can Help Make Follow-Up Visits More Productive
Encourage patients to keep track of changes in symptoms in between their appointments with the Itch✓ app. This app enables patients with Alagille syndrome to chart progress and then discuss results with you. Overall, Itch✓ is a simple yet detailed symptom journal designed to help both you and your patients and their caregivers make sense of itch severity.
The app is based on the validated ItchRO—or Itch Reported Outcomes—scale, which was used in the pivotal ICONIC study. This observer- and patient-reported outcome tool was developed using a cognitive debriefing approach in families that had children with Alagille syndrome. It utilizes a 5-point severity scale ranging from 0="not itchy at all" to 4="extremely itchy." During the clinical trial, the ItchRO assessment was completed using an electronic diary (eDiary).2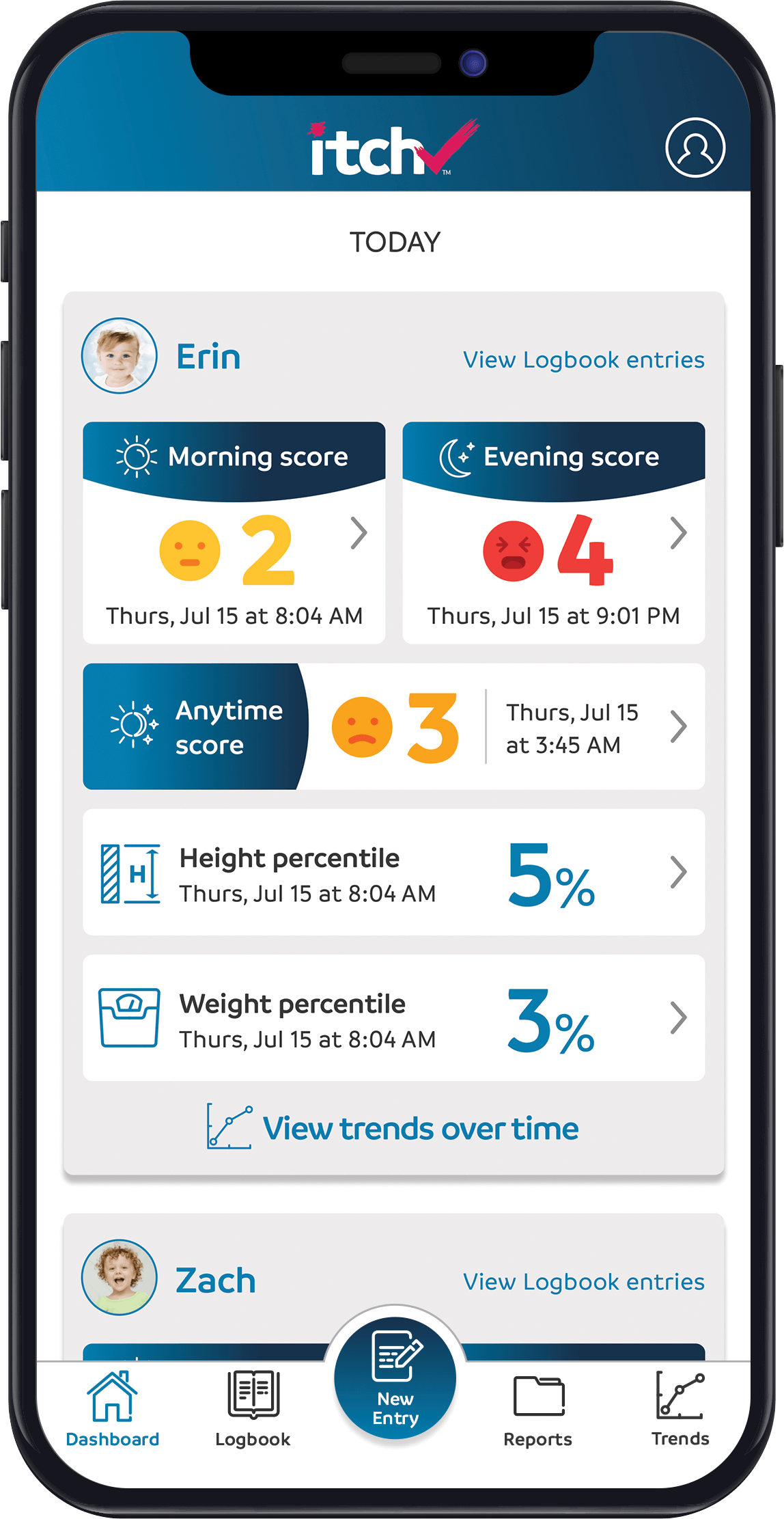 How Itch✓ Works

Your patients and their caregivers will use Itch✓ twice a day—once in the morning and once in the evening—to create a journal of symptoms and observations.
Itch✓ Features


Detailed charts (itch severity and growth patterns vs standard percentiles)

Notes and photos for more detailed entries

Anytime entries (patients and/or caregivers can log additional observations throughout the day if they choose)

Customizable weekly reports that patients and their caregivers can easily share with you
3 Reasons Your Patients and Their Caregivers Will Love Itch✓

Learn patterns to make sense of symptoms: Your patients and their caregivers will see symptom patterns over time, with charts based on their observations.
Stay organized with all entries in one place: Your patients' and their caregivers' observations will be categorized based on date and entry type, making it easy for them to view and edit entries.
Share reports to keep YOU in the know: A weekly report generated by Itch✓ will help your patients and their caregivers be better prepared for their upcoming visits with you. Reports include average itch severity, growth percentile data, photos, notes, and more.
Apple®, iPhone®, App Store®, and the Apple logo® are trademarks of Apple Inc.
Android is a trademark of Google LLC.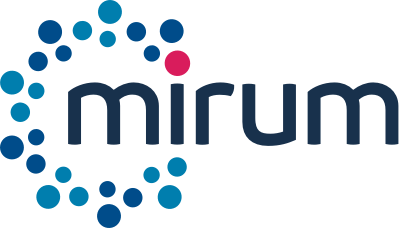 Mirum Is Your Partner in Patient-Centric Care
Mirum has a driven and focused team whose mission is to create transformative, life-changing medicine for patients with rare cholestatic liver disease. We have a strong understanding of the significant impact cholestatic liver disease has on quality of life for patients and caregivers. With 140+ industry veterans, scientists, and thought-leaders, Mirum is backed by significant expertise in liver disease and pharmaceutical development. We aim to always provide dedicated leadership and safe, effective treatments that you, your patients, and their caregivers can rely on.
Discover Mirum
Convenient, Once-Daily Dosing
LIVMARLI is administered orally 30 minutes before a meal in the morning.1
Look Into LIVMARLI Dosing
Turning Over a New Leaf in Alagille Syndrome
Learn how LIVMARLI—the first FDA-approved treatment for cholestatic pruritus in Alagille syndrome—battles bile acid buildup.1
See How LIVMARLI Works
Mirum Access Plus assists both you and your patients at every turn, helping you navigate the payer approval process—and beyond—with ease.
Learn More About
Mirum Access Plus